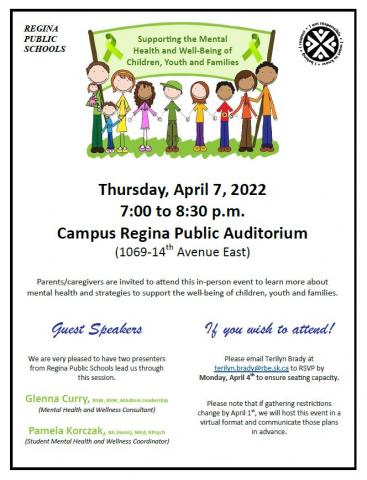 Supporting the Mental Health and Well-Being of Children, Youth and Families 
Parents/caregivers are invited to attend this in-person event to learn more about mental health and strategies to support the well-being of children, youth and families. Parents/caregivers are asked to email Terilyn.brady@rbe.sk.ca by Monday, April 4th to confirm their attendance.
Please note if gathering restrictions change by April 1st, we will host this event in a virtual format and communicate those plans in advance.