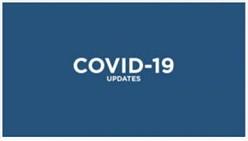 Dear Kitchener Community:
Today we have had positive cases of COVID-19 reported to the school which are outside of the required time period for our school community to be notified. In the interest of transparency, we want to acknowledge these cases and encourage our entire community to continue to be diligent in these challenging times. A letter has been sent home for information to one class which may have had close contacts.
If you require additional support related to questions about Covid-19, self-monitoring, or self-isolation requirements, please contact the Healthline at 811. The school is not able to provide additional support related to contact tracing and self-isolation requirements as the cases in question have been identified by a parent or staff member and not by the SHA.
More information can be found here: saskatchewan.ca/COVID-19.
Thank you for your continued partnership as we work to keep schools healthy and safe for students and staff.